Industries
Digital Marketing Agency Dedicated to Growing Your Online Education Business
Single Grain knows how to utilize the latest and greatest digital marketing strategies to help your online education business thrive. After all, we're in the business, too. (Yep, we offer digital marketing courses! Check it out.)
Our online education know-how makes clients like KhanAcademy, GiftedAndTalented, Treehouse stand out from the crowd with successful marketing campaigns. These clients enjoy more leads, convert subscribers regularly and turn first-time visitors into longtime subscribers who generate monthly recurring revenue.
How do we get such great results? By providing your business with the best marketing campaigns — ones that we've customized, targeted and validated just for you. At Single Grain, our goal for online education companies is to boost your business with digital marketing trends that really, truly work.
OUR FOCUS:Rewarding, Relevant Promotion
Our top digital marketing agency has teamed up with some of the biggest names in online education. We know how competitive and challenging this space can be, and we understand the importance of constantly introducing cutting-edge marketing strategies to keep revenue rising.
But we're never going to sell you smoke and mirrors. Our online education clients trust us to run successful marketing campaigns because, time and time again, we've offered validated, compelling and effective strategies that are on-brand and under budget.
Jessica Palmer
Growth Specialist, GiftedAndTalented.com (Affiliated with Stanford University)
Single Grain has been wonderful in their knowledge, integrity and service while helping us with our paid campaigns and targeting optimization. Our requests are always met with detailed answers and in-depth, timely reports and updates. They've helped us create a more efficient marketing strategy.
Just Some of Our Happy Clients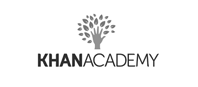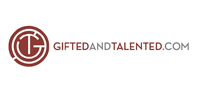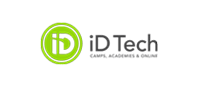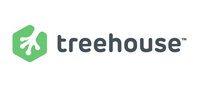 We've Mastered HIGH-ROI Online Marketing Campaigns
Online education companies looking to boost their revenue and grow their base of monthly subscribers often turn to high-impact digital marketing strategies. And they're looking in the right place. But to see real results and a solid return on investment, a formulaic, recycled marketing strategy just won't cut it.
That's where we come in. We'll work tirelessly to understand your company, its offerings and its goals. We will build your business a digital marketing campaign from the ground up, using our expertise and data-driven targeting and testing to ensure top results.
We're online marketing gurus who know everything there is to know about Facebook, LinkedIn, Instagram and even podcast advertising. We know exactly how to find the users you are looking for. Plus, our Premier Google Partner status ensures you'll get outstanding SEM results. Our SEO and content marketing teams know how to get meaningful traffic on your site and how to convert that qualified traffic into loyal, paying clientele.
And we will always, always make the time to brief you on what's working now and what's happening next. After all, we're not satisfied with meaningless metrics that only tell half the story. Why should you be!?
At Single Grain, we have two goals: building rewarding relationships with our clients and providing them with high-impact digital marketing strategies that shatter expectations.
MIKE ELSON
CTO, SUCCESS Magazine
What stands out is that they have a skilled team with subject matter experts in each digital marketing discipline. These guys are very good.
FAQs
How are you different from other online education marketing agencies?
Well, first things first: we don't sell one premade marketing package to all the education technology companies that request consultations with us. We offer highly-individualized strategies based on digital marketing trends and unique business plans and goals. And we're choosy about our clients, too. We want to ensure that every partnership we build is going to be meaningful, positive and successful for all!
How is digital marketing for education software companies different from traditional digital marketing for other businesses?
Traditional digital marketing often has three main goals: making a sale, acquiring an email address and raising brand awareness. Your goals as an online education company may have some overlap with these objectives, but it is very unlikely they are precisely the same.
Your online education business likely demands highly-customized, nuanced digital marketing campaigns. After all, a cookie-cutter approach isn't good enough.
As your business grows its educational offering, creates new products and services and has more content to share, you'll require newer, more cutting-edge campaigns to secure new users. And that's exactly what we develop here at Single Grain.
What are the best online education channels?
Like all good digital marketing questions, there's no stock answer to this FAQ. It totally depends on what your goals are! If you're B2B, you might prefer a platform like LinkedIn or using pay-per-click advertising. If you're B2C, you can build brand awareness and find new customers on more traditional platforms, like Facebook, Twitter, Snapchat and Instagram.
Our friendly (and brilliant!) digital marketing team will guide you to the right platforms for your product.
How much money should I expect to spend per month on effective online education marketing?
This is such a common question and the truth is, there's no one-size-fits-all answer. Your budget will depend on so many factors unique to your business, including its profitability, business goals, cash flow and growth predictions.
We can chat numbers and figures specific to your company during your consultation.
What services does Single Grain offer?