Industries
Ecommerce Marketing Agency Committed to Boosting Your Bottom Line
Single Grain

is a top ecommerce agency that designs successful tailor-made marketing campaigns for ecommerce clients like Fujitsu, Nordstrom and UBtech.
We know what separates run-of-the-mill efforts from the best marketing campaigns, and we use that knowledge to deliver business-changing results for growing ecommerce brands.
Single Grain's ecommerce agency expertise has helped our clients increase revenue and build cult followings through highly-targeted, memorable and validated digital advertising strategies. We offer expert Amazon advertising, paid search and social ads, marketing strategy, content marketing, SEO, CRO, and more!
How do we do it? With highly customized, trend-setting digital ecommerce marketing campaigns. At Single Grain, our goal is to help make your brand one of the most coveted in ecommerce through enviable online marketing.
OUR FOCUS: Outstanding, On-The-Nose Promotion
As a top ecommerce marketing agency, we've partnered up with some of the coolest companies in the space. We understand how nuanced, cutthroat and competitive sustaining ecommerce success can be. And we know that the road to great results is different for every brand.
We're here to get you results. Our focus is—and will always be—on creating the most successful ecommerce marketing campaign possible. We will utilize digital marketing trends, growth hacks and optimization tools to make sure we're getting the most bang for your buck.
Kim Cooper
Director of Marketing, Amazon Alexa
We really lean on Single Grain as an extension of our team, which enables us to increase our impact without increasing our headcount.
Just Some of Our Happy Ecommerce Clients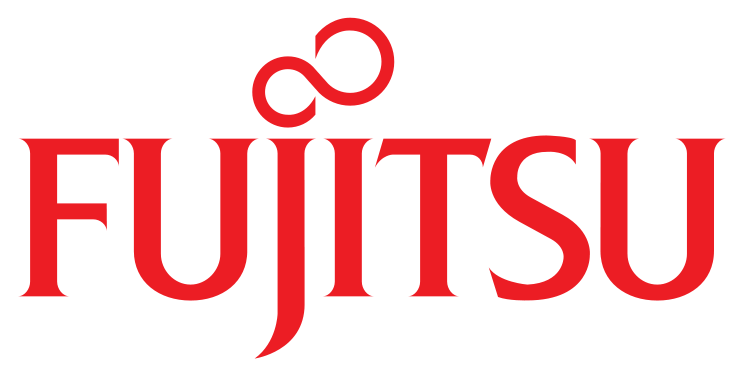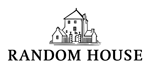 We Wrote the Book on HIGH-ROI Ecommerce Marketing Campaigns
Well, we wrote the blog, that is. (And the podcast. And the online course.)
Ecommerce companies that want to increase revenue and multiply their following often turn to a top digital marketing agency for guidance. Unfortunately, even some of the most respected, best marketing companies churn out formulaic growth strategies.
At Single Grain, an ecommerce agency, we're proud to create unique digital marketing campaigns for every one of our clients. These top ecommerce brands turn to us because they want to increase revenue and build brand awareness. Your mission is our mission. Your goals are our goals.
We'll use our extensive knowledge of every digital marketing platform out there to carefully select exactly where your marketing dollars will be best spent — whether that's Amazon, Facebook, Instagram, podcast advertising, SEO, or site design. Our ecommerce marketing experts think outside the box to ensure that your brand enjoys exposure in all the right places.
We'll leverage our Premier Google Partner status to help you enjoy better SEM results. Our brilliant SEO and content marketing teams will help drive quality traffic to your website, then put a plan in place to turn that traffic into revenue.
Of course, we won't send you a meaningless data along with an invoice. Expect to hear real data-driven results. We're always glad to share metrics, strategies, trends and lessons learned with our clients.
MIKE ELSON
CTO, SUCCESS Magazine
What stands out is that they have a skilled team with subject matter experts in each digital marketing discipline. These guys are very good.
Ecommerce Marketing FAQs
When Do I Need to Hire an Ecommerce Marketing Agency?
This is an excellent question. Generally, hiring an ecommerce agency is a good idea once you have a product that customers love and you're ready to scale. Here are some helpful points.
You may be ready to partner with an ecommerce agency if:
You have plenty of customer support resources
Your customers love your products, but they still aren't selling fast enough
You're looking for alternative ways to grow your revenue
Most of your customers come through referrals
You're seeing a loss or zero gains from your current marketing efforts
You don't have a structured marketing plan
Once you're in a position to grow, an ecommerce marketing company will help you:
Identify the best advertising channels (and better position your ads)
Develop a search engine optimization (SEO) plan to optimize for your highest purchase intent keywords
Execute conversion rate optimization to increase impulse conversions
Drive brand awareness with social media marketing
Leverage additional channels that might be relevant (influencer marketing, affiliate marketing, email marketing, etc.)
The Benefits of Hiring an Ecommerce Marketing Agency vs. an In-House Team
Often, fast-growing ecommerce stores must choose between building an in-house marketing team or hiring an ecommerce marketing agency.
If you choose to build an in-house team, the benefit is that they will get to know your customers, core values, and product nuances better than most ecommerce marketing companies ever will. However, an in-house person also has limited capabilities. For example, most ecommerce companies aren't in a position to hire a dedicated search engine optimization specialist, email marketer, AdWords specialist, CRO specialist, influencer marketer, and more.
On the other hand, an ecommerce agency already has a team of world-class marketers who specialize in certain areas. Therefore, an ecommerce marketing agency is often the best solution for companies that want a team of top-notch specialists working on their marketing but can't afford to hire on each expert individually.
We used this strategy (combined with our team's expertise) to help companies like ThinSlim foods triple their ROAS and double PPC sales.
If you want us to do the same for you, schedule a free consultation!
How are you different from other ecommerce marketing agencies?
Most notably, we're not pitching the same plan to every potential client who gives us a call. We custom-build highly effective digital marketing strategies for every ecommerce company that enters a partnership with us.
We're also not begging for new clients. We're selective about the partnerships we forge. We're looking for clients who buy into our business model and are committed to a meaningful, results-driven, long-term relationship.
Finally, our own marketing speaks for itself — check out our successful podcasts, blog, YouTube channel, and social media channels. We offer done-with-you consulting and DIY marketing solutions as well, and are always willing to share our expertise.
How is digital marketing for ecommerce companies different from traditional digital marketing for other businesses?
Traditional digital marketing usually has three major priorities: completing a sale, securing an email address and boosting brand awareness. 
An ecommerce sales cycle is much shorter than for other businesses. Most of these customers don't need to be put through a nurture campaign to purchase several weeks later. In fact, most ecommerce sales are impulse purchases. Therefore, if you focus on nurturing your customers rather than just getting in front of a conversion-ready audience, your marketing strategy will be largely ineffective.
That's why you need an ecommerce marketing agency like Single Grain who does a deep analysis of how your customers purchase and focus on the very bottom of the funnel tactics that drive more instant sales. 
As your brand blossoms, expanding its offerings and targeting new, diverse potential customers, your ecommerce marketing strategy will need to adapt. You'll want an ecommerce agency that is a trusted partner who can help you build the cutting-edge online marketing campaigns that'll keep your company on the up and up. We're confident that's us.
What are the best ecommerce marketing channels?
Well, it depends on your brand and goals! Amazon, Facebook, Instagram, Google, podcast ads, content marketing, YouTube, etc. But don't be overwhelmed by the amount of choices — we'll help you pick the platforms that are right for your ecommerce business, your budget, your bottom line. We know how to hyper-target potential customers and ensure the best ROI for your dollars.
Got questions about how we strategize and validate our campaigns? Ask us in your free consultation!
How much money should I expect to spend per month on effective ecommerce marketing?
So, this is a tough question. Every ecommerce company we work with has unique goals and a unique budget. And we want to account for that when making recommendations on advertising spend.
We really have to consult with your brand and understand your particular business goals before we can provide solutions that maximize your spend.
What services does Single Grain offer?
Single Grain is a full-service digital marketing agency that has certified, expert teams in many areas, including ecommerce marketing.